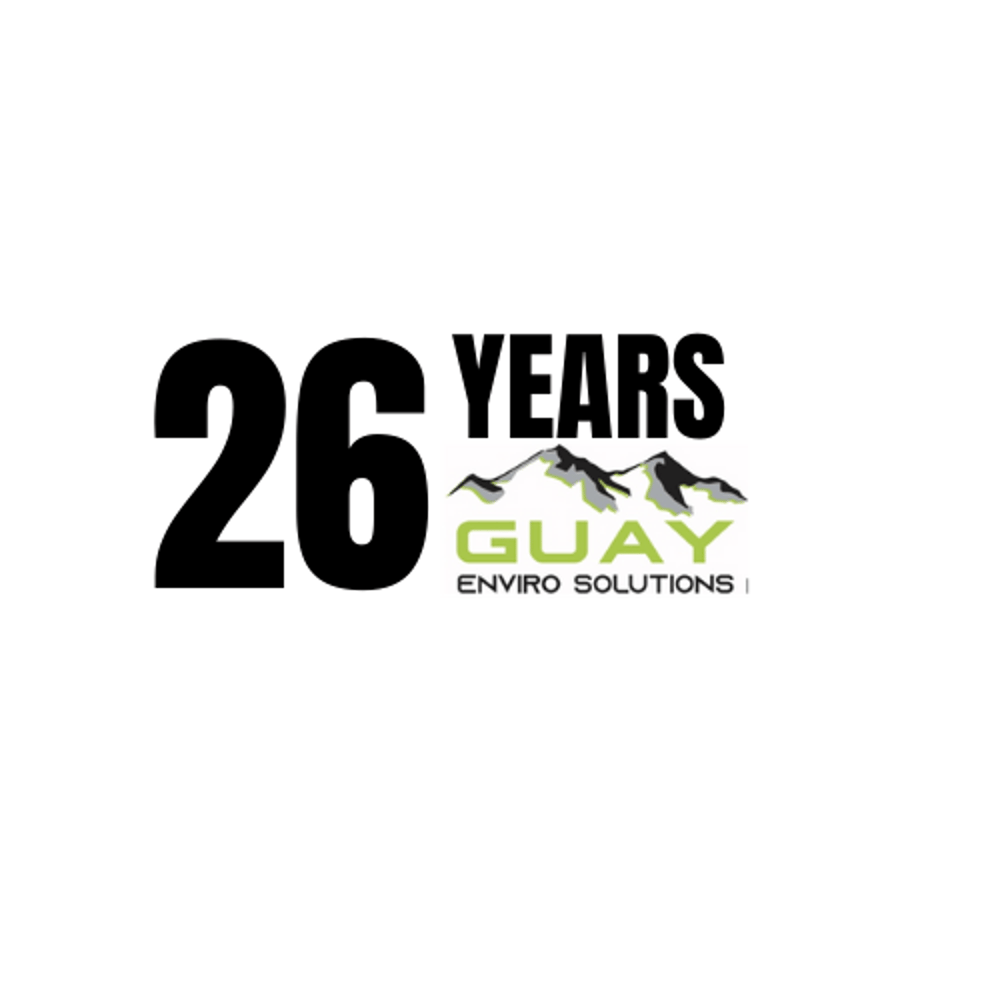 WELCOME TO GUAY ENVIRO SOLUTIONS!
"FIRST OIL FILTRATION COMPANY SINCE 1996"

Over 52,000,000 Litres of fluid serviced / Reclaimed

Our goal is to provide CUSTOMIZED, reliable, SAFE, and cost-effective oil filtration solutions and programs, helping our customers prolong their operational safety, reduce mechanical wear, and improve their bottom line, while supporting our environment with our GUAY FOOTPRINT program with our PREVENTATIVE MAINTENANCE Program.


"GET THE GUAY ADVANTAGE TODAY!"


Who Are We?
We are a team of oil filtration technician professionals who are passionate and committed to protect our environment. All of our professional services have been designed to provide CUSTOMIZED, reliable, SAFE, and COST EFFECTIVE oil filtration solutions and programs, with a primary purpose of designing a maintenance program; enabling our customers to prolong their operational safety, reduce mechanical wear, and improve their bottom line, all the while supporting our environment. Our professional Technicians are Certified and are trained on every device & equipment they operate to ensure accurate, reliable results. We understand the importance of getting an accurate result and ensure that proper procedures are followed so that specifications are met EVERY time.
Why Choose Us?
*30 years of Industry EXPERTISE & independent problem solving abilities
*CUSTOMIZED equipment solutions designed in house
*Complementary ONSITE ASSESSMENT to ensure preparedness
*Ability to design and execute HIGHLY COMPLEX technical projects
*CUSTOMIZED MAINTENANCE DESIGN PROGRAM
*A live voice will always answer your call!
*NO HIDDEN COSTS
*Impeccable SAFETY RECORD
*UNMATCHED CUSTOMER SERVICE
*GUAY TRAINING PROGRAM ensures all staff are professionally certified
*TURN KEY OPERATION Packages
*Point system
*Post Project REPORTING complete with graphics
*Environmentally Friendly Projects - GUAY FOOTPRINT
*Specific Customized Formula Superior Full Flow Filtration
*EXPERTISE to handle any situation
*Fast & EFFICIENT results that meet or exceed all specifications


Meet Our President, Brent Guay, MET
Brent holds a Mechanical Engineering Technologist Diploma, with Advanced Training in Rotating Equipment & Filtration Specialist. Brent combines his passion for innovation and technology with 30 years expertise enabling him to problem solve any issue. Brent is adept at developing the most efficient processes and in house customizes his equipment to meet any specification. His team delivers excellence in customer service and technical expertise. Brent has a reputation for "getting the job done" when others cannot meet specifications. He is the "go to" guy in this industry!
After 30 Years Of Experience, We Can Problem Solve It All!
Who Are Our Customers ?


Canadian Coastguard & Marine Refineries
Pipeline
Petrochemical
Power Generation
Forestry
Mining
Drilling
Construction
Manufacturers of Equipment


---
Call Us Today!
What Equipment Do We Service?


Steam Turbines
Gas Turbines
Mobile Equipment
Marine Equipment
Nuclear Turbines
Circulating Oil & Bearing Systems
Hydro Power Plant Equipment
Combined Cycle Power Units Combustion Turbines Centrifugal Compressors Reciprocating Compressors Diesel Generators Hydraulic systems
Process systems
Heat Exchangers
Mobile Equipment


---
Call Us Today!
What Oils Do We Service?


Turbine Oils
Synthetic Fluids
Compressor Oils
Fire Resistant
Fluids Gear
Lubricants
Heat Transfer Fluids
Transformer Oils
Hydraulic Fluids
Industrial Coolants
Lube Oils


---
Call Us Today!
Testimonials
We are excited to share with you what our customers have to say about us!
"It is with great pleasure that I write this letter of recommendation for GUAY ENVIRO SOLUTIONS. We have been working with GUAY ENVIRO SOLUTIONS on several projects since 2020. It has been my sincere pleasure to work with Brent Guay. Brent is highly professional and considered an expert in his field. Not only does Brent know how to operate his equipment efficiently and professionally, Brent is able to problem solve any issue that arise, which is very important due to the nature of our work. Brent is very hard working and does his best to accommodate any location, or time that we need him. He has travelled to our site several times before launch to view the project ensuring he is ready for start date. And he does all of this at no extra cost. He is very flexible when dealing with scheduling changes and always modifies his team's schedule to meet our needs. His team is very organized and easy to do business with. I highly recommend Brent and his team at GUAY ENVIRO SOLUTIONS for all your oil filtration needs"
"Brent's team is simply the best. We called his company to rescue our project when things went sideways with another company. In 4 days, he had us on track and exceeded specifications and expectations. He is really a genious in is his field. I highly recommend him for any project that requires complex problem solving. In addition, his office support is helpful and easy to do business with. We will definitely not giving our business to anyone else"